A specialised, personal mentor led program to help you create awesome android apps from scratch in just 4 months!

Freelancing is the future!

Rising Unemployment
About 80% of engineers fail to land a job of their ability and jobs are not available in all the locations.

Earnings & Flexibility
A freelancer earns about $15 per hour and that is more than most of the full-time employees and has better work life balance.

Experienced Developer
Currently there are forty projects for each online freelancer and there will be demand of about 200 freelancers by 2020.
Program Highlights
A unique pedagogy ensures that you become the real industry grade
android developer before graduating from the college!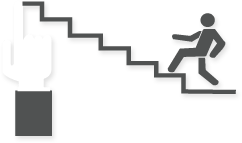 2 live classes per week for 1 hour duration

Hands-on learning with 15+ real projects

Comprehensive, industry relevant curriculum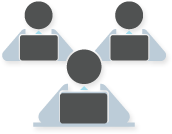 Learn to collaborate with teams and deliver on deadlines

Certificate of Internship

Development of freelance profile & portfolio on upwork, freelancer.com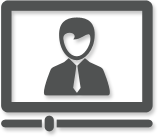 Live support from mentors for projects

Learn from anywhere and choose the schedule that suits you best

Business and tech support to get you freelance projects worth Rs. 10,000
What would you learn?
A dynamic & fresh curriculum that is updated in real-time as per the demand in Industry.
The foundation phase aims to transform a candidate from zero knowledge, to a beginner level developer, such that he/she is hands-on with all the basic functionalities of the Android ecosystem. Your will be trained trained in Git, Github, Java, Android SDK, and all basic functionalities like understanding android UI layout, working with maps, camera, bluetooth etc
The Lab hours in foundation phase will consist of more than 80 activities encompassing all major interactions and UI elements needed to build any application.

Once the foundation Phase is concluded, you will be working on 13 Application Projects with increasing complexity and 2 group projects. The aim of this phase is to make you acquire the best practices of application development. At the end of this phase you would also have a portfolio of 15 Published Application under you belt

Examples of Projects:

BlueChat : A messaging application that allows users to connect and chat over a small physical location using the bluetooth

CampusRadio : An applications for hosting and broadcasting audio/visual content generated by a college radio club for its student community

FFF - Facebook Friend Finder : A location based application, that allows you to locate facebook friends in vicinity and interact with them.

Lekhi : An android keyboard for Hindi speaking population, incorporating devnagri script

Vride : A peer to peer ride sharing application. Vride is an example of a group project, which has larger scale and individual students get to work and master a particular module of the app.

There is no better portfolio than an successful app"

Every developer must have that one project, which he/she is proud of. The capstone project is your final, ambitious application project. This project is going to be published on AppStore under your name should be the biggest highlight of your profile as a developer.

How do you chose your project statement?
You would be provided a list of 10 innovative Application ideas by us.
You can take inspiration, evolve them or come with something completely new and crazy app idea of your own.

How it works?
You will be assigned a project guide who would give you milestones to meet. Your would go through all stages of Software Applications development, just like a professional would.
You would be provided assistance of a designer for the UI design of the App. Once the app is final and approved by your guide, you get further assistance and guidance in publishing and promoting the app.
If your app is really good, all the money it makes is completely yours!

By the end of Lab Project, technically you will have all necessary skills and experience needed to be a developer. However, freelancing is more than writing lines of codes.
But, as a freelancer, you would need to bid for projects and showcase how good you are for the job. Once on the project, you need to understand your client's requirement very well. You would also need to communicate with your client continuously during the course of project to ensure smooth delivery. In short, what are the skills that will help you grab valuable project and keep your clients satisfied?
This phase of the program aims to train you in essential communication and soft skills needed to become a successful and independent freelancer.

15000.0
(Exclusive of taxes)