WHAT DO YOU GET?

High quality Video Content

Live one to one training

Certificate of completion

Guaranteed Job & in one of the top schools
1. Learning to learn:
We bring in a new methodology which will drive your learning more efficiently and effectively and you will surely retain more than ever. This is the most important step where you won't be dependent and confined to a given knowledge but will liberate you to find and gulp the relevant knowledge.
2. Learning to do:
Once we help you gain all the relevant knowledge, its time to put it in use. So we would help you with an internship in a school where you will have the opportunity to collaborate and execute whatever you have learnt.
3. Learning to be:
Now as you have mastered the art of teaching we would get you placed in a school where you are ready to make a difference and create a revolution. You will be amongst the most renowned teacher in the school as you have the relevant information and experience which also makes you the perfect fit.
Phase 1: School Engagement
This phase will give an eagle view to the whole teacher-student-education scenario around the world with the following modules.
Child psychology

Ericksons theory
Froebel
Individual differences and other theories.

Global scene

Montessori
ADHD
Reggio Emilia
Steiner
High scope
Evaluation
Phase 2: Classroom Management
This is the core phase of the curriculum which will help the teacher with all aids and techniques to be a teacher with the following modules.
Science of emotions

Theory of emotions
Theory of attachments
Emotional quotient, Intelligence

Student Development

Intellectual development
Emotional development
Cultural development
Physical development
Social development
Phase 3: Personality development
This is the most vital part of the curriculum which will mould you into a personality worth looking up to with the following modules.
Personality Development

Attitude
Parenting
Community engagement
Cognition
Qualities
Soft skills
1. Enroll
Enrollment in this course is based on a selection process. When you apply for the course, an online test and a personal interview is conducted to see if you have the DNA and interest to become an amazing trainer.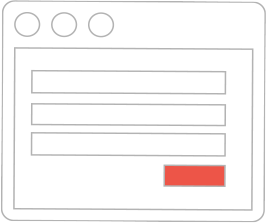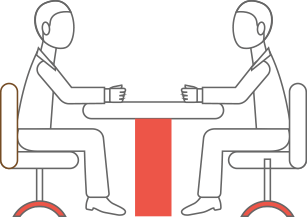 2. Learn
In this course, you learn with state of the art curriculum, quality content and a personal mentor. The curriculum is customized, based on your pace and you get a schedule to watch videos, submit assignments and discuss activities with the personal mentor.
3. Evaluate & Practice
The continuous evaluation and feedback process keeps you updated about your learning and weak areas. The personal mentor works closely with you to help bridge the learning gap. uFaber also gives you an opportunity to get hands-on experience in teaching English language.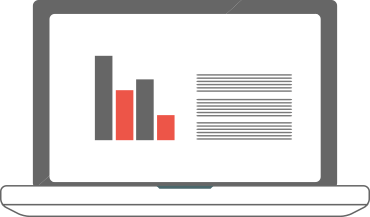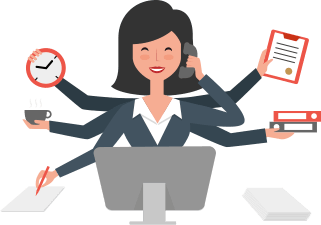 4. Start Earning
After you get the certification, you will become one of the best English language trainers, which means schools and institutions would be lining up to hire you. We ensure that you will start training students within 30 days of receiving the certificate.
Bharath Shankar; Pre-School Trainer
He is an engineer by qualification. He is a trained behavioral trainer and psychologist. He has been teaching kids of all age for about 5 years. He started his own tutorials in 2012 which caters to students who financially unstable. He also has experience in the field of education globally. He is passionate, self motivated and determined to transform education for the good.
What kind of salary can I expect?

You can expect a salary range anywhere between 1-5 lakhs per annum which is subjected to your performance in interviews, past experience and various other factors.

What kind of companies will give me job/internships?

We are tied up with about 50 Preschools around India who are willing to place you for internships and jobs as well.

What is the scope of the course?

As this course adopts a project based learning methods one will be exposed to the most up to date and practical school scenario and you would be guided to deal with them. This will count as any job/teaching experience and hence one becomes more employable and clearly has an edge over others.

How can I enroll for the course?

Enrollment process has 3 simple steps,
1 - Learn about the course/ interact with the course incharge.
2 - Submit the application form.
3 - Pay the fees.


Is there any minimum education qualification to apply for this course?

Graduate in any stream

How is the course conducted?

The course would be conducted in 3 stages.
One, by video and handouts
Two, by doing the projects and assignments
Three, by interacting with the industry Experts


Why is this course better than any other offline courses?

No course offers job guarantee and Interaction with industry expert.

How many hours do I need to put in daily?

You will have to ideally put around 3 hours daily.

What if I miss some classes?

You may opt to take it anytime in the future

Can I access my classes later?

Yes you can access the course anytime even after you complete the course

What if I don't like my personal coach?

We will provide another trainer for you after we evaluate the scenario.

Where will the internship take place?

You will be interning in one of our partnered schools.

What if I have to miss the internship due to other engagements?

You can defer from the internship and we can arrange another internship subjected to availability.

Yes

How do I get certified for the course?

After the course you will be subjected to a certification exam. Upon passing the exam you will be certified.

If I do not qualify in certification exam, will my course fees go waste?

You can take multiple attempts to pass the Exam.

Does uFaber guarantee a job after this course?

Yes
What kind of salary can I expect?

Anywhere between 1-5 lakhs.

Do I get any placement assistance?

Yes

Are there any hidden terms/conditions?

No

Will my payscale differ from those who haven't taken this course/ have undergone some other kind of vocational training in a classroom environment?

Your pay scale will be above industry standard, but will be subjected to your performance in the internship and interviews.

How soon will I get a job?

3 months after the completion of the course.

What if I do not get a job?

uFaber will refund the fees.

Will I get placement assistance when I want to change my job, on a later date?

Career advice and support will be provided for a lifetime. However, no guarantee shall be provided for a future job.

80% graduates fail to pursue their dreams.
The quality of teacher reduces by 11% every year.
Global demand for teachers has reached 6.8 Million.
Education is the only way to progress and teachers are their drivers.
Enhance the teachers, citizens are empowered.


Who should do this course?

One who wishes to make a difference
One who wishes to empower people.
One who is wishes to have a great career as a teacher.
One who passionately wishes to change the education system.


Personalised one to one session
highly qualified and experiences coaches to guide the perfect way.
Top preschools on board.
Guaranteed job.
Best content.
Project based learning.