Guaranteed Job

Practical application based learning

Interaction with Industry Experts

8 Industrial Visits to adapt with the corporate environment

360 degree Development - Complete package of Accounts, Tax, Softwares & Personality development!
Fundamentals of accounting - Recording of financial information

What is financial information?
How does one record financial information in Tally & QuickBooks?
How to determine if errors have been made while recording & rectification of these errors.

Processes in a corporate environment

What are the major processes of a company?
What are Standard Operating Procedures?
OrderToCash, ProcureToPay, and many more processes

Analysis of financial information

What kind of analysis do companies do and why?
Preparation of Bank Reconciliation Statements, Stock statements, Accounts Payable reports, Accounts Receivable reporting etc

Presentation of financial information

What are Financial Statements?
Preparing BS, P&l & cash flow statements

Corporate Governance
Dividend Policy
Capital Investment Decisions
Business and Financial Risk

Registrations under income tax
Income tax provisions wrt businesses & Capital gains
Filing of income tax Returns
Tax audit reports

Registration process - How to apply for a TAN, when to apply, etc
Tax implications of TDS - What is liable to TDS, at what rate, etc
Filing of TDS returns

Registration procedures
Service tax law - Rate of tax, applicability, exemptions available & how to compute ST liability?
Filing ST3 - service tax returns

What is VAT? What is CST?
How to compute tax liability?

How to communicate effectively

The proper way of writing a corporate email ( Corporate email etiquette)

Communicating with clients

Making an effective presentation

Why do people fail in interviews?

Pre-interview preparation

How to face the interviewer with confidence?

How to excel in Group discussions & stand apart from the rest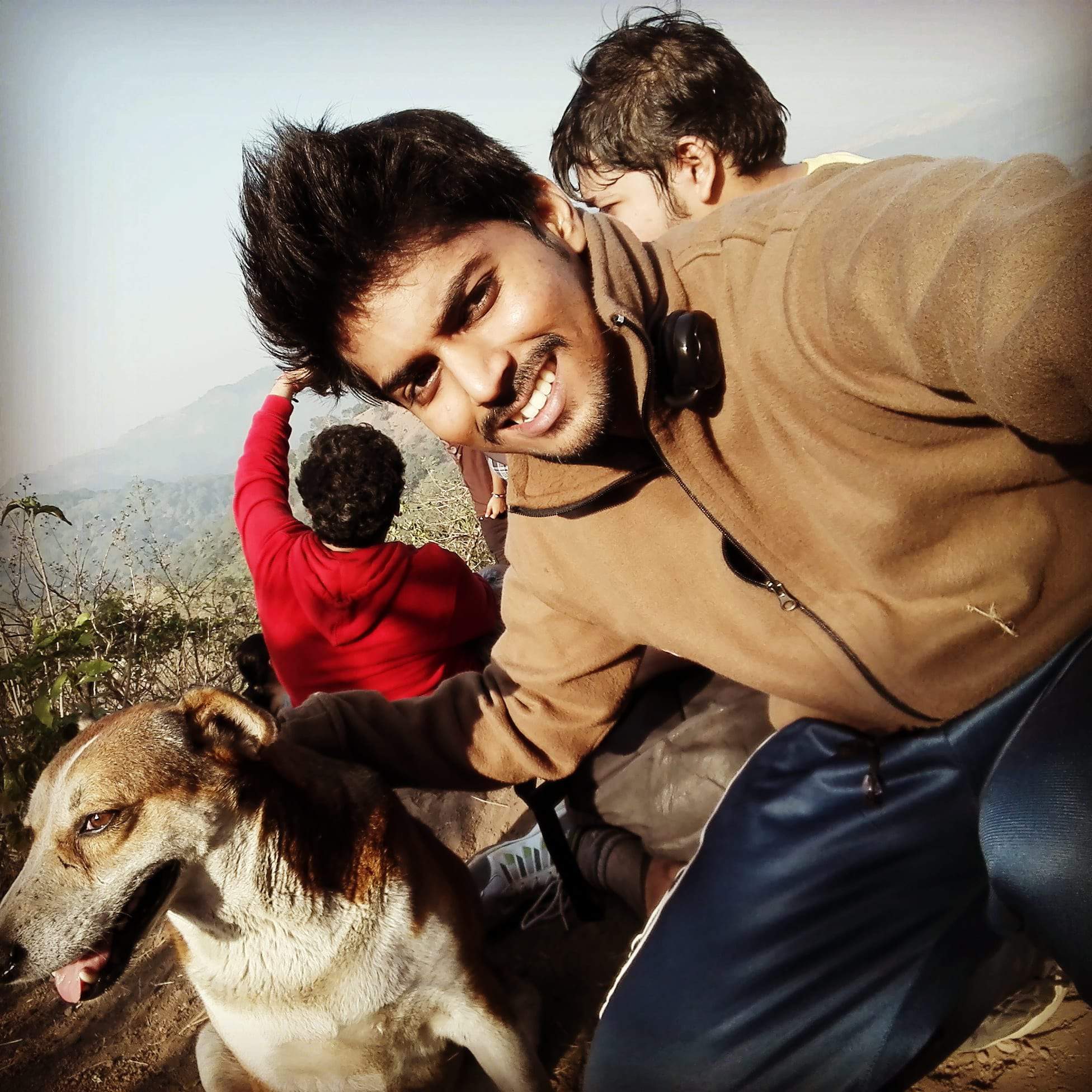 Nikhil Srinivas
Nikhil is a chartered accountant whose organized methodology of learning helped him become a chartered accountant in his very first attempt. Nikhil joins us from KPMG, where he was known for his razor sharp skills in fraud detection. Here, his passion for spreading knowledge has helped in taking CA coaching to a level never seen before in India. The gap in the existing teaching methodology was identified by our team of Chartered Accountants, taxs & IITians after extensive research, and Nikhil and his team have tried to bridge this gap, whilst taking learning and coaching to the next level.
Career Kickstarter course pack 49500.0

Learn with an expert trainer with personal attention.

Learn with an expert trainer with personal attention.
40+ assignments and role playing activities
Over 30 sessions with a personal trainer
30 min session per day.
Certificate on completion.
Why should you learn from ufaber?
| | Other Classes | Ufaber course |
| --- | --- | --- |
| Classroom size | Crowded classrooms | No classroom, Its just you! |
| Personal attention | Not possible at all | 1 to 1 learning |
| Faculty quality | Good, if you are lucky or rich! | Best faculty for everyone |
| Accesibility | Waste a lot of time and energy in travelling to the class | No travelling, anytime anywhere access. |
| Content quality | You hardly get any content | High quality content in video format |
| Teaching style | Varies from teacher to teacher | Well researched teaching methodology |
| Revision time | No time for revision in the class | Learn and revise at your own pace, everyday! |
| Flexbility | Very rigid system | Completely customized as per your needs |
| Study planning and discipline | Its upto you! | Its on us! |
ufabers personal mentoring thought me how to applying everything I learnt to real-life situations and companies. The projects-based approach is excellent to learn how the industry works. It was highly informative and an amazing learning experience.

Abhishek Sinha

This course helped me learn the basics of taxation and made me job-ready so that I could contribute to the organisation right from the day I joined.

Nidhi Bhanushali

ufaber gave me an excellent practical knowledge of accounting and its application in various industries. The skills I learned will always be invaluable to me!

Namrata Menon
Frequently Asked Questions
How can I enroll for the course?

Enrollment in this course strictly depends upon uFaber's selection process. Once you apply for the course with all the details about yourself, we review your application. If your application is selected, you go through an an online aptitude test and a personal interview with our experts, where we test your interest and potential for becoming an expert in Accounting and Taxation. If you are able to impress our experts, we enroll you for the program. The entire process takes maximum of one week.

Is there a cutoff for the enrollment test?

We have our internal system to evaluate your performance. You will not get any rank or percentile. You will either be selected or not.

Is there any minimum education qualification to apply for this course?

Yes, you need to be at least a graduate in any stream.

Is there a fee for the application form?

No, the application formdoes not cost you anything as of now.

Where can I get the application form?

The application form is an online form which is available on our website.

Do I need to prepare for the test and interview?

No. We don't test your memory. We test your interest and commitment.

If I am not able to clear the interview, can I try again immediately?

You can apply again after a month from the date of your first application.

How is the course conducted?

The course works on a three prong methodology:- ● You learn from online videos and study material provided by the trainer.
● You have daily interactive class session with your personal coach.
● After the session is over, you receive research and application based assignments and projects.

Why is this course better than any other offline courses?

● No other offline course offers one-on-one classes and personalized training.
● No other offline course has the profile and quality of trainers and coaches that we provide.
● No offline course offer job guarantee.

Who will be my personal mentor?

Your personal mentor would be a subject matter expert with extensive industry experience.

How many hours do I need to put in daily?

To do the course successfully, you need to put in at least 2-3 hours daily.

What if I miss some classes?

You may opt to take the classes on a later date.

Can I access my classes later?

That's the best news! You will always have all your classes recorded and available to you even after your course is completed.

What if I don't like my personal coach?

We have a pool of amazing and passionate teachers. However, we understandthat learning takes place the best when there is a rapport between the student and the trainer. If you feel that you can learn better from a different trainer, we can schedule another trainer for you.

Where will the internship take place?

You will be interning with one of our many tie-ups with industry leading companies.

Who will be the teachers for weekend live sessions?

The teachers shall be existing chartered accountants/Lawyers/ eminent economists / or any other experts from the relevant field, all of whom are driven by a passion for spreading knowledge.

What happens in the internship?

During the internship, you will be exposed to the job of an accounting / Taxation professional.

Who will conduct the placements?

The placement shall be conducted by ufaber. However, candidates are free to accept offers from other companies too.

What if I have to miss the internship due to other engagements?

You can defer your internship and opt for a different date, which would be subject to availability.

Yes

How do I get certified for the course?

At the end of the course, you need to give a certification exam. The final certification is granted on the basis of this exam and your performance during the internship.

If I do not qualify in certification exam, will my course fees go waste?

You can make multiple attempts at the exam until you get certified.

Does uFaber guarantee a job after this course?

Yes, you will receive an offer from one of our employment partners, alternatively, you may also apply for, and receive an offer from another company.

Your profile would be one of an accountant or a tax professional. However, the exact JD would vary between companies.

What kind of salary can I expect?

You can expect a minimum salary of INR 15,000.

Do I get any placement assistance?

Yes

Are there any hidden terms/conditions?

No

Will my payscale differ from those who haven't taken this course/ have undergone some other kind of vocational training in a classroom environment?

Your Pay would be above the industry average. Whether or not you earn the highest is dependent on your individual performance during the internship & the interviews. The benefit you hold over others is that Ufaber guarantees a job at the end of this course.

How soon will I get a job?

Within 3 Months of successfully completing the course.

What if I do not get a job?

In the rare instance that you do not receive an offer letter, ufaber shall refund your course fee.

Will I get placement assistance when I want to change my job, on a later date?

Career advice and support will be provided for a lifetime. However, no guarantee shall be provided for a future job.